The Mount Pleasant Baptist Church website. We hope you find the information on our site informative and inspirational. Please feel free to join us in our worship services.

  9:30 a.m.  Adult and Children's 

                      Sunday  School (Ages 3


       through Senior High)  
 10:45 a.m.  Sunday Morning                                   Service

 1:00 p.m.  Tuesday Afternoon                              Bible Study  (On Hold)

Theme For 2017 "Our Words Shall Not Return Void"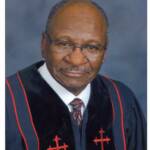 Enjoy announcements and thoughts by

Pastor Tom J. Culley

...biblical questions that you have always wondered about, click here.


Online Giving

Make a donation to our Ministry as we continue to serve God and the community.

Click on the church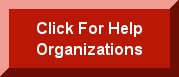 Mount Pleasant Baptist Church

SOMERSET, NJ - Hundreds of people attended a community vigil hosted by the Franklin Township Interfaith Council at St. Mathias Church Sunday night, to show support for Charlottesville, and to stand in solidarity with one another. 

Franklin Township is home to more than 60 different spiritual houses of worship, and more than 60 different languages are spoken by its public school children at home, it is a very diverse town, to say the least.

Last week Dr. Alex Kharazi, president of the Franklin Township Interfaith Council sent out a statement to members of the community saying, "We are deeply saddened and concerned by emboldened hatred and violence that is taking place across our nation with the latest (example) being Saturday with a white nationalist rally in Charlottesville, Virginia that resulted in 19 people injured and the death of Heather Heyer." Kharazi's statement went onto ask the community to encourage their friends and family to come out to hear from educational, spiritual, and government leaders about how "hate is not to be tolerated."                                                   

                                                                        By MALIK A. LYONS August 21, 2017

First Lady,

Rev. Sharon Culley

Speaks at

Peace Vigil

St. Matthias R.C. Church

Franklin Township

August 20, 2017

Video and Photos courtesy of TAPinto.net